Redefining Patient Access
VirMedica is developing technology to power the next generation of patient access solutions. As such, we are always interested in hearing from talented, team-oriented professionals who share our passion for helping patients access life enhancing therapies.
At VirMedica, we are always seeking to hire top talent. We welcome your interest in our open positions and encourage you to apply for those you feel most qualified for.
Thank you for your interest in VirMedica!
Our Culture
At VirMedica we seek to hire driven individuals who are or who will become the best at what they do. At VirMedica we offer an innovative and collaborative work environment where you can gain new experiences. We take great pride in being at the forefront of patient access technology and this pride is evident in everything we do.
Why work with us?
We offer our employees a robust benefits plan that supports their lives and overall well-being. Benefits include:
Employee Benefits
401K plan
Group term life insurance
Paid vacations and holidays
Short-term disability insurance
Flexible work schedules
Long-term disability insurance
Flexible spending accounts
Accidental death and dismemberment
Medical coverage
Insurance (AD&D)
Dental coverage
Legal insurance
Vision coverage
Pet insurance
Corporate learning and development programs
Open Positions
We seek experienced professionals who are collaborative and want to make a difference. Apply for an open position today.
Employee Testimonials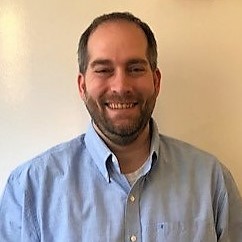 "I enjoy that all members of upper management are engaged and approachable. The culture doesn't feel like us" and "them", which has been my experience throughout my career. The team at VirMedica is very collaborative and diverse which keeps the company fun and interesting."
Eric Lunnin, UI Designer
"As an employee at VirMedica, I appreciate that each employee is trusted as a co-owner of the product. The entire team works well together, and the leadership ensures that each employee is given the tools and support they need to be successful in their role."
Josh Vogel, Senior Data Analyst